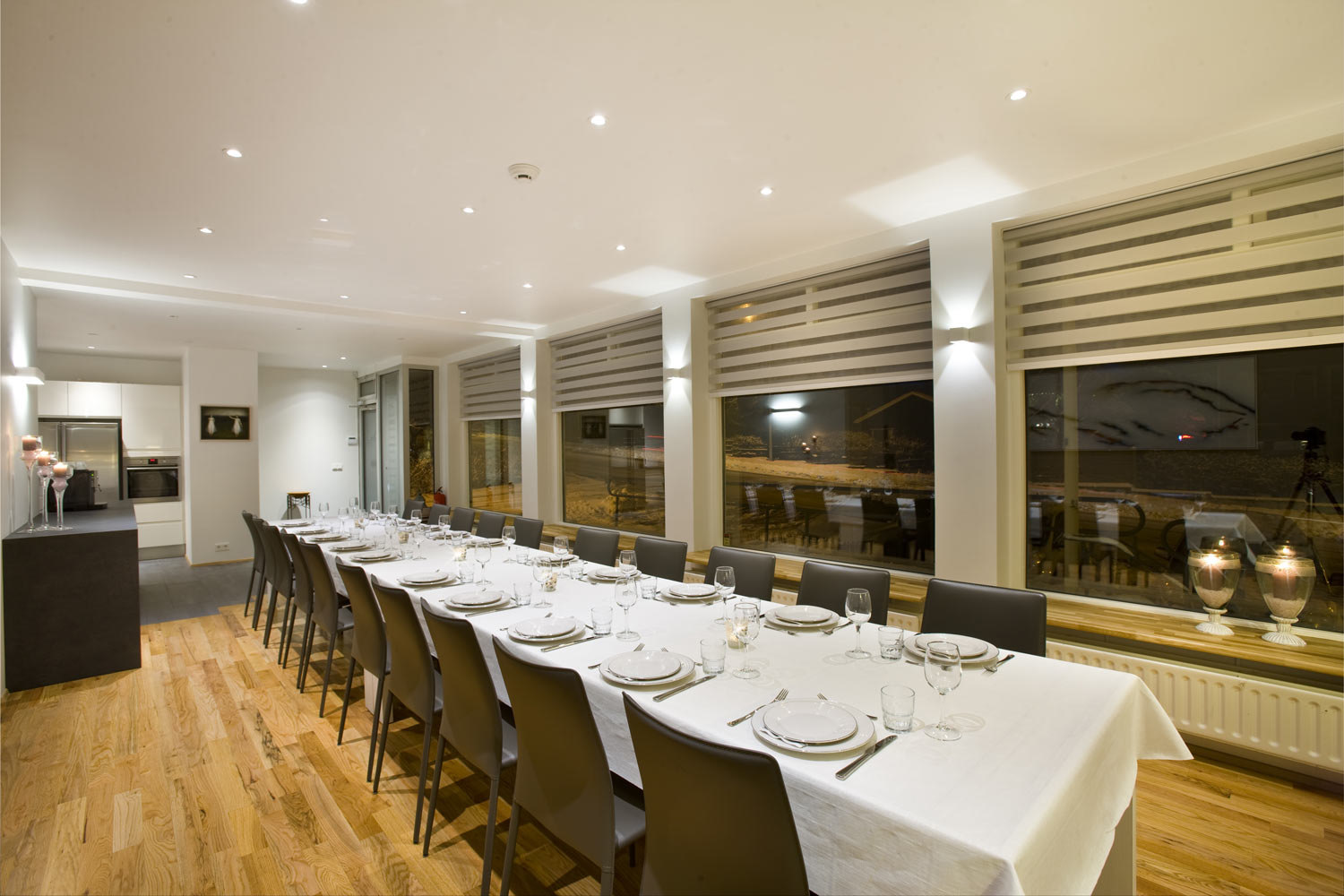 ÓM Conference HALL
The Óm Conference Hall is a mid-size hall that seats up to 30 people. The hall can be used for breakfast, dinner parties, weddings and more. The hall is also often used as a meeting roomor for small conferences or lectures. 
Contact us for more info and pricing.
Guests staying at Óm Apartments receive a discount.
Óm Salurinn
Óm Salurinn tekur um 30 manns í sæti. Salurinn er oft notaður fyrir hópefli, morgunmat, kaffiboð, kvöldmat, fermingar, skírnir, brúðkaup, afmæli og fleira. Salurinn hentar líka vel fyrir kynningar, fundi og fyrirlestra.
Innifalið er borðbúnaður og kaffi.
Hafðu samband til að fá fleiri upplýsingar og verð.