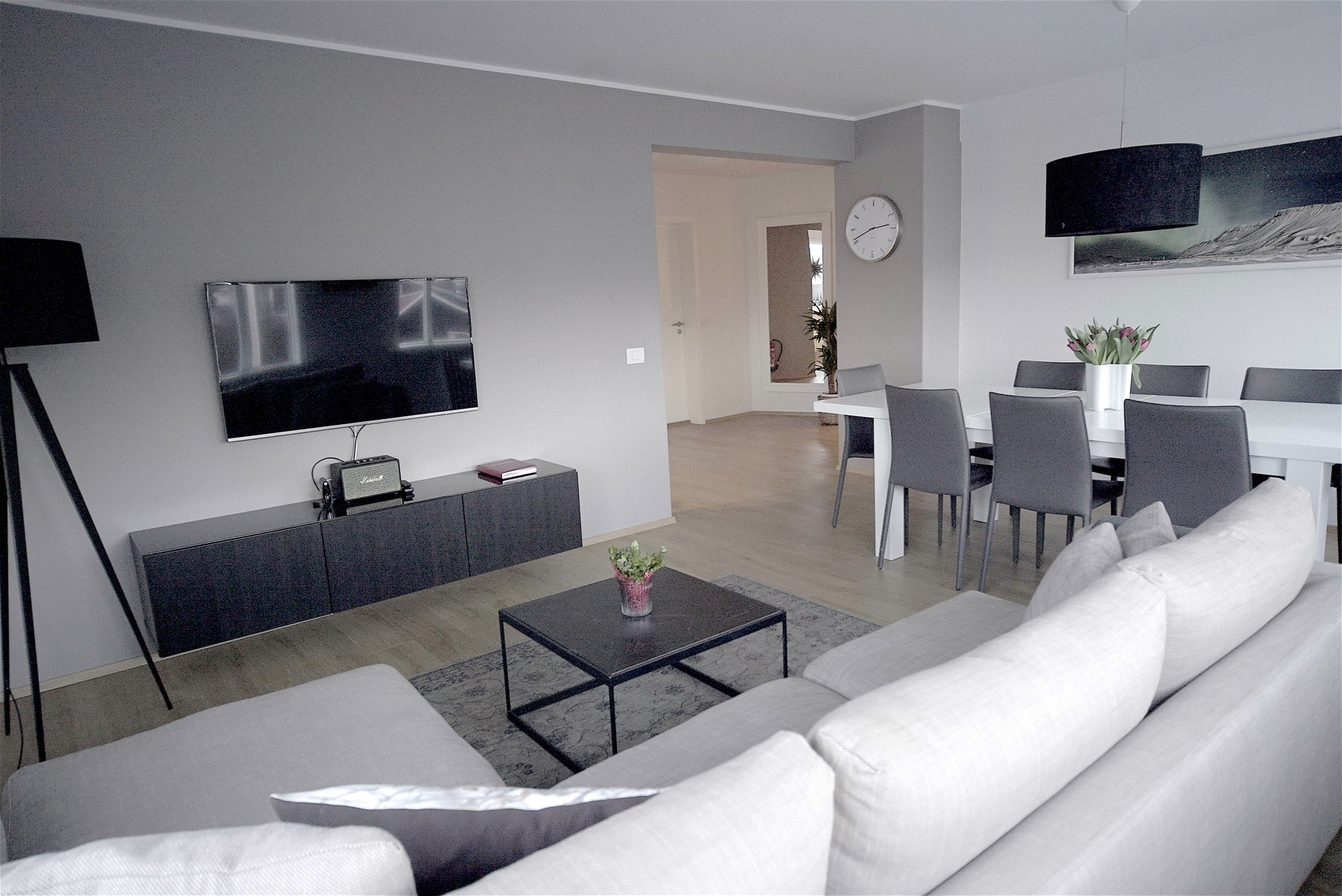 Summary
Apartment 202 is located on the second floor and accommodates up to 10 people. There are 5 bedrooms. Bedroom 1 has one queen size bed for two. Bedroom 2 has one double bed for two. Bedroom 3 has two single beds. Bedroom 4 has two single beds. Bedroom 5 has one pullout couch/bed for two. There are two bathrooms, each with a walk-in shower. There is also a fully equipped kitchen and a living room.
Accommodates up to 10 people

All our apartments come with several amenities such as towels, linen, shampoo and conditioner.

Fully equipped kitchen with oven, stove and a refrigerator.

Large TV and bluetooth speakers.

Private apartment.

Free parking.
Tours and car rentals
If you are interested in going on tours or renting a car then we have an amazing selection. We are in collaboration with Travelade. They offer one of the biggest selection of tours and car rentals in Iceland.

booking channels
Óm Apartments is listed on several booking channels.
We will price match any price you find online for Óm Apartments. Contact us and we will send you a quote.
We have partnered with secure channel manager GoDo Property to manage all our bookings.